Lidex – your technical support partner
on-site, hybrid and online events
What is audio description? For whom is this service intended?
"Additional verbal comments allow visually impaired individuals to become acquainted with the works of the visual arts – be it sculpture, painting, theatre or film. Audio description is intended to convey significant visual information such as body language, facial expressions, portrayed events, scenery or costumes. Through concise, objective description of individual scenes, audio description makes it possible for the visually impaired to individually interpret visual contents. It allows them to follow the development of the plot as well as to hear and comprehend what is happening on the stage, screen or picture. As a result, members of the audience are able to grasp the fleeting, thought-provoking impression which the artist intended to convey."
(source: Audio description. "A picture painted with words", Barbara Szymańska, Audiodeskrypcja.pl)
Audio description was invented in the United States in 1981, at the Arena Stage theatre in Washington, DC. It was there that a blind woman named Margaret Pfanstiehl and her husband developed and implemented a "narration system for the blind" that would become known as audio description.
Audio description during your events
If you are a decision-maker involved in the organisation of exhibitions, film festivals, theatre performances, other cultural events where the visual layer is of key importance, invite blind and visually impaired people to participate in these events.
Get involved in activities for sustainable development and levelling inequalities. Thanks to your efforts and the audio description service, the emotions and sensations felt during:
film screenings
theatrical performances
media events and shows
tours of museums, galleries and other attractions
will also become accessible to people with disabilities – the blind and visually impaired. Invite them to fully participate in the experience that your events offer to other participants.
Our experience in audio description:
In the theatre
From 2008, Lidex provides audio description services for theatrical performances. The first theatre to benefit from this option was the Praga Theatre – the first theatre in Warsaw to invite the blind and visually impaired to its performances with audio description.
In the cinema
From 2008 onwards, Lidex has also been making its audio description equipment available for the "CINEMA BEYOND SILENCE AND DARKNESS" project, allowing many blind and visually impaired persons to attend film screenings in Warsaw cinemas for the first time in their lives.
We provide the audio description service using simultaneous interpreting receivers, infoports, and mobile phones.
Think about sustainable development, about equal opportunities, and ensure that blind and visually impaired people can participate in your events.
If you are familiar with actions aimed at levelling inequalities, or if you want to initiate them, we invite you to cooperate with us. We promote among our Clients services allowing for verbal communication with people with disabilities. We have knowledge and experience in converting written messages for the needs of the blind and visually impaired, i.e. in Braille. We also provide sign language interpretation for deaf people (including possible recording of interpretation and editing of the material).
Contact us: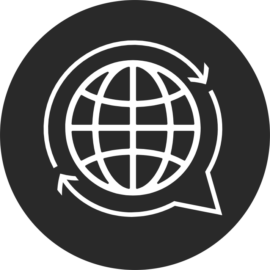 Translation and interpreting services Warsaw
tlumaczenia@lidex.pl

(22) 512-47-30
Monday – Friday 8:00 a.m. – 6:00 p.m.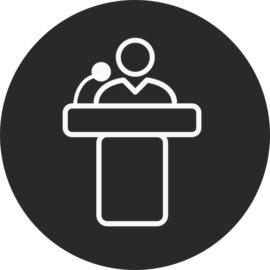 Conferences Warsaw
konferencje@lidex.pl

(22) 512-47-20
Monday – Friday 8:00 a.m. – 6:00 p.m.
---
The fields marked with an asterisk (*) are mandatory.