Lidex – quick and reliable
Your translation and interpreting services provider
Typesetting (DTP)
We know almost everything about printing
Professional typesetting, commonly known as DTP (Desktop Publishing), is used in situations when our Customers need materials with a specific purpose. It can be an article for press publication, large-scale production of company catalogues and any other work in which precise recreation of all details, excellent quality of the graphics and photos and many other elements that are not visible to the naked eye are important in the printing process. The printing process is carried out by professional staff of the printing house on the basis of information and guidelines provided by us.
However, the printing itself is only the final stage of work. If you want the text prepared by us to reach the readers in the form of impressive catalogues or professional instructions, we must think about it together when planning the implementation of the entire graphic project:
1ST STAGE
We determine the details of the work.
We choose the program in which the text is to be submitted.
We estimate the time and costs of project implementation – the cost of translation, as well as editing, typesetting and printing.
2ND STAGE
We wait for you to provide us with source materials.
We submit the text translated by the translation department for approval.
3RD STAGE
After confirming the acceptance of the translation, we (Lidex's Graphic Design Department) typeset the text.
4TH STAGE
We send you the typeset material for approval/acceptance.
5TH STAGE
We check the correctness of all elements important in the printing process.
We prepare a set of materials and a report for the printing house (information from the graphics program in which the text was typeset).
6TH STAGE
We collect the finished work from the printing house, accept it and finally hand it over to you.

The multi-stage DTP process makes the preparation of the project for printing not only a lengthy but also a costly process. It often happens that for various reasons (short deadline, too high costs, lack of high-quality source materials, intended use) full DTP is not justified. In such a case, Lidex proposes alternative solutions – both adequate to the purpose of the text and perfectly meeting the expectations of its target readers.
How are additional graphic design services used in Lidex?
Check:

Try us out! See how we take care of every detail – at the stage of translation, DTP and cooperation with the printing house. We want the printed material to delight you as well as its final recipients.
or use the contact form below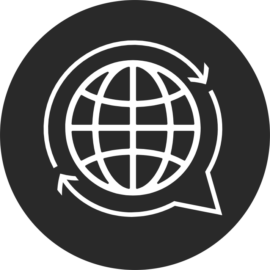 Translation and interpreting services Warsaw
tlumaczenia@lidex.pl

(22) 512-47-30
Monday – Friday 8:00 a.m. – 6:00 p.m.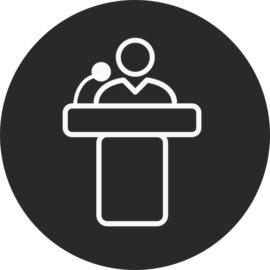 Conferences Warsaw
konferencje@lidex.pl

(22) 512-47-20
Monday – Friday 8:00 a.m. – 6:00 p.m.
---
The fields marked with an asterisk (*) are mandatory.