Lidex – your technical support partner
on-site, hybrid and online events
Let yourself be heard well
The main element of conferences, congresses, lectures, trainings, concerts, meetings, debates, author or business meetings is the verbal message. Therefore, there is no way that such events would be organised without professional sound system. Professional sound system requires not only the use of top-class technical equipment. It is necessary to select the right equipment for the nature of the event and assemble it in an optimal way. Soundchecks and professional service by reliable sound engineers are also essential. That is why experienced organisers of on-site events start their logistics activities with renting a hall or facility and ensuring the highest quality sound system.
Lidex offers professional conference sound systems
We provide consultancy and professional services for:
conference sound systems
congresses
lectures
chamber concerts
outdoor events
hybrid events
sound systems for congress venues
as well as:
in hotels, museums, theatres, historic venues, trade fairs
Why it is worth ordering a conference sound system at Lidex
Since 1989, we have been specialising in technical and interpreting support for conferences and meetings. In the past three decades, we witnessed many changes and technology developments, also in the professional sound equipment used during conferences and events.
With the knowledge and vast experience of our technical team, Lidex is a strong player in the market of conference services.Our team had the honour and pleasure to work in countless conference and congress venues, including historic and cultural buildings or quite unusual locations (underground mines, sea vessels), and during outdoor events – throughout Poland and abroad.
In addition, the work of our sound systems is smoothly coordinated with the work of other devices by the Lidex technical team appointed to handle the event. Unexpected changes and unforeseen circumstances can be challenging as well. However, even the latest generation of sound systems is useless without the sound engineer's experience, knowledge, and ability to work under stress and react promptly to difficult or crisis situations. Collaboration, teamwork, alignment of efforts, good coordination and quick response are also important. Our technical team has these skills.
The experienced experts from Lidex conference team will provide the sound services for your event and integrate them seamlessly with other systems and services that you can order from Lidex as well:
Are you looking for an experienced partner who will advise you on choosing the optimal sound system and provide the participants of your event with the highest quality sound? Choose a Lidex sound system – contact us: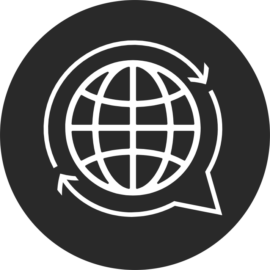 Translation and interpreting services Warsaw
tlumaczenia@lidex.pl

(22) 512-47-30
Monday – Friday 8:00 a.m. – 6:00 p.m.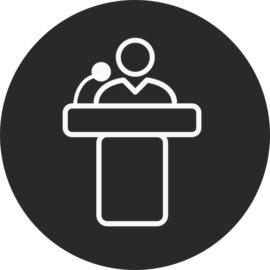 Conferences Warsaw
konferencje@lidex.pl

(22) 512-47-20
Monday – Friday 8:00 a.m. – 6:00 p.m.
---
The fields marked with an asterisk (*) are mandatory.