Lidex – your technical support partner
on-site, hybrid and online events
Complementary conference services
Additional conference personnel, additional services and/or conference and event equipment are the finishing touch for your event
Holding a conference or an event is a huge logistical undertaking, requiring a lot of organisational and technical details. Every event organiser knows this. However, it is also worth devoting time and attention to such issues as providing professional support personnel, multimedia lecterns or platforms.
Professional, multilingual support personnel is the showcase of your event, they are people serving the reception, guests and speakers of the event, issuing voting remotes or interpreting receivers to participants. They build the first impression among the participants and panellists of your event. It is therefore worth making sure that these are not accidental people, but prepared for their work, aware of the importance of their role in creating a good image of the event they are employed to handle.
From the participants' point of view, well-prepared and possibly translated conference materials, including presentations, are also important. What is important for the speakers is the comfort provided during their speeches – good sound system, lighting, interpretation, but also multimedia lecterns.
Complementary conference services at Lidex
Customers most often order from us:
personnel for issuing simultaneous interpreting receivers and/or voting remotes
multimedia lecterns
platforms
photo and video coverage
translation of conference materials, presentations, press releases
We also provide interpreters for people accompanying the participants of the event, as well as the assistance of interpreters for the participants or VIP guests.
We also provide translation services for the press office. During preparations, rehearsals and during the event itself, we provide our Customers with comprehensive help, advice and support.
Benefits of ordering additional personnel, services and conference equipment from Lidex:
Our ambition is to meet all the conference needs of our Customers. Sometimes we get very individual and unique inquiries. The advantage of working with us is that we never leave our Customers with problems – we solve them effectively. We have great experience in providing a variety of "conference-related" services.
Contact our Customer Service team – we are here to advise and help you in arranging additional personnel or equipment for your conference, business meeting or event. And during the event, our experienced technical team will anticipate any issues and do their best to prevent them.
Want to order complementary conference services? Need a consultation? Contact us: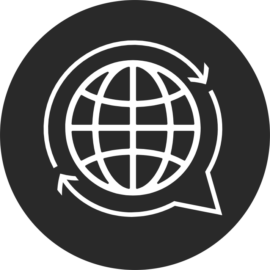 Translation and interpreting services Warsaw
tlumaczenia@lidex.pl

(22) 512-47-30
Monday – Friday 8:00 a.m. – 6:00 p.m.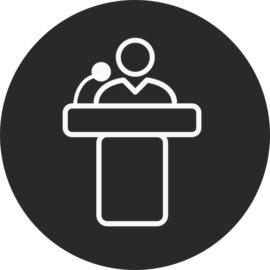 Conferences Warsaw
konferencje@lidex.pl

(22) 512-47-20
Monday – Friday 8:00 a.m. – 6:00 p.m.
---
The fields marked with an asterisk (*) are mandatory.