Lidex – a pioneer
in integrated online services
Event streaming
What are the benefits of making your event available online
Streaming is a state-of-the-art tool allowing for an event to be made available online to those individuals who cannot attend it in person. It overthrows time and distance barriers and allows you to reach a much greater audience than would have been possible in the case of conventional on-site events.
In addition, the audience can access the recorded content long after the event has come to an end. Streaming gives you enormous possibilities in terms of brand promotion and positioning.
That is why webcasting, webinars and online concerts have become very popular.
Our experience in webcasting
We have been providing the streaming service for years, and from 2020, nearly half of our Customers decide to organise their event entirely online or in a hybrid form (on-site event + webcasting). Therefore, we have extensive experience in planning, organising and providing webcasting of very diverse events. While performing this service, the Technical Team simultaneously performs and seamlessly integrates many different technical tasks. This requires a lot of technical knowledge and even more practice.
That is why it is worth ordering a webcasting service from a company that has rich and diverse examples of such services in its portfolio.
Our webcasting options
broadcasting from a multimedia studio
broadcasting from customer's premises or any other place
remote broadcasting – an online video call with multiple participants streamed on our platform
broadcasting from a virtual studio (streaming of content against a virtual background using the green box technology)
We operate a fully functional online platform to post streams on it.
Our broadcasting capabilities
video streaming to online platforms, including YouTube, Facebook, Vimeo, LinkedIn
streaming on a platform dedicated to the event
broadcasting with customer branding
unlimited audience
streaming of the event in a number of language versions
streaming to LED screens / screens in other locations
streaming to mobile devices
recording of the event – as well as post-production of the recorded materials
In addition, we offer:
full range of lighting equipment
professional cameras
video mixers
top quality audio equipment
professional microphones
platforms, stage, lecterns, horizon backgrounds and other backdrop and stage set components
Benefits of ordering a streaming service for your event at Lidex
You will take advantage of the professional help of experienced specialists. We will not only prepare a technical rider for you that will help you prepare properly for the online event; we will also provide interpreter services for your international events and/or events involving foreign guests, speakers, recipients. We cooperate with a wide range of excellent simultaneous interpreters, proficient in performing remote interpreting.
We offer you not only the streaming of your event, but also the possibility to send relevant content, presentations, video materials and additional documents directly to the devices of event participants. The audience can actively engage in the event by asking questions to speakers, responding to surveys – and all this in real time.
We can provide streaming of the event in a number of language versions. If the participants of your event need it, Lidex will not only stream its original language version on the Internet. We will also provide the streaming of the event in the languages used by its attendees. We will provide you with excellent simultaneous interpreters as well as the equipment necessary to stream different language versions online.
If you are considering streaming your event online, we encourage you to read about our full range of online services. Maybe this reading will help you discover even greater potential of the e-event you are planning.
Contact us to use Lidex's knowledge and experience in webcasting of various events.
We will choose optimal solutions for you, and the participants of your e-event will be completely satisfied. Feel free to contact us::
or use the contact form below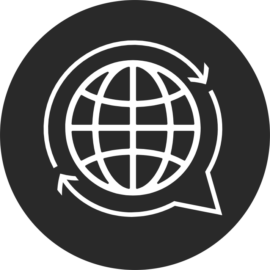 Translation and interpreting services Warsaw
tlumaczenia@lidex.pl

(22) 512-47-30
Monday – Friday 8:00 a.m. – 6:00 p.m.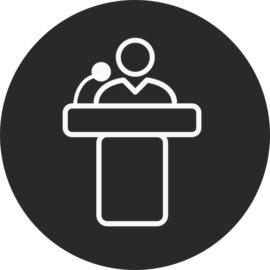 Conferences Warsaw
konferencje@lidex.pl

(22) 512-47-20
Monday – Friday 8:00 a.m. – 6:00 p.m.
---
The fields marked with an asterisk (*) are mandatory.