Lidex – your technical support partner
on-site, hybrid and online events
LED screens – the multimedia dimension of your event
Your conference, show or event deserves visual presentation of the highest quality. Large LED screen panels offered by Lidex guarantee bright, high-resolution image. In addition, with the modular design of the LED screen panel, images of any size and layout can be displayed. The high brightness of LED panels guarantees perfect visibility, contrast and full range of colours even in very bright indoor spaces. The LED screen matrix effectively eliminates reflections of light to ensure good legibility and visibility of the displayed content. Lightweight and portable LED modules can be installed on special racks to form LED walls of any width and height. Screens can stand or be suspended, for example from the ceiling.
Universal application of LED screen panels
Large LED screen panels work well in a variety of settings:
trade fair stands
display of goods offered
exhibitions
fashion shows
promotional events
They attract crowds and grab the attention of the visitors. A LED wall is therefore a perfect medium to display commercial spots and dynamic information content.
Any event, for example:
concert
vernissage
outdoor event
sports events
will gain new multimedia dimension with large format LED screens. Your event can be shown in much more attractive way – with close-ups, replays and current information displayed on large LED screen panels.
LED walls are also an additional attraction during:
events
banquets
small meetings at a hospitality venue, club or restaurant.
LED screen panels offer the strongest communication and promotion impact in any location, including shopping malls, railway station halls and shop windows. Their efficiency and capacity is limited only by your creativity and imagination.
Rental of LED screen panels at Lidex – a wide selection of formats and sizes
Not every event requires a huge LED screen. That's why at Lidex we offer rental of LED screens in various sizes and formats. Whether you need a screen for a presentation in a small conference room or a LED wall in an open stadium – you will always find the right solution with us.
LED wall rental – benefits
If you rent the screens at Lidex, you can take advantage of our experience and professional consultations.
We will transport them to the place of your event, efficiently install them, and perform technical tests so that they can be used optimally during the event. When you decide to rent LED screens at Lidex, you do not have to worry about the technical aspect. Our team of specialists will provide comprehensive service – from transport, installation, through calibration to de-installation.
LED wall rental – a flexible solution for any event
Lidex offers not only professional translation and interpreting services, including simultaneous interpreting, but also full technical support for various events. If you organise online events and online conferences, you can combine a live broadcast with a presentation on LED screens, which perfectly integrate with other technologies used during such meetings.
Conference equipment rental – a comprehensive offer for your event
What else can we offer to you?
Nowadays, technological reliability is the key to the success of any event. We know what professional service is; that is why at Lidex you will find everything you need to organise all types of conferences and events.
We also encourage you to familiarise yourself with the full offer of our conference services.
Do you have any questions? Do you want to learn how to optimally use the possibilities of the LED screen panel during your event? Contact us: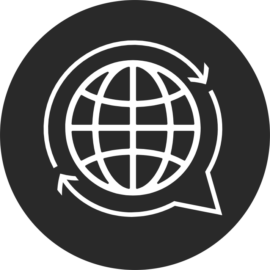 Translation and interpreting services Warsaw
tlumaczenia@lidex.pl

(22) 512-47-30
Monday – Friday 8:00 a.m. – 6:00 p.m.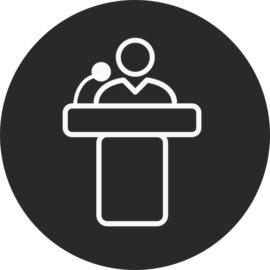 Conferences Warsaw
konferencje@lidex.pl

(22) 512-47-20
Monday – Friday 8:00 a.m. – 6:00 p.m.
---
The fields marked with an asterisk (*) are mandatory.