Lidex – a pioneer
in integrated online services
Sworn translation with QES
What is a sworn translation certified with a qualified electronic signature?
The fact that a regular translation job can be ordered and delivered online is no longer surprising. But it's good to know that also sworn translation services can be provided in this way, with the use of the qualified electronic signature.
Unlike conventional sworn translation certified by a translator's stamp and handwritten signature, this format does not require printing and is valid only in electronic version. The qualified electronic signature has been introduced and allowed by the Act on the profession of sworn translator (Journal of Laws of 2017, item 1505). Article 18(1a) of the Act states: "A sworn translator may, by qualified electronic signature, certify a translation or a copy of a document in electronic form."
Sworn translation with QES at Lidex
We encourage our clients to use translations with QES as we cooperate with a large group of experienced sworn translators of various languages who certify translations in this form.
This is a secure, time-saving and cost-efficient solution used by many of our satisfied customers. More and more institutions, corporations and companies order translations certified with QES from Lidex.
Benefits of ordering at Lidex a sworn translation which the translator will certify with a qualified electronic signature
You do not have to wait for the delivery of the physical document, thus saving time and money. Working with many translators who certify sworn translations using QES, we will optimally select one of them for your project.
You will receive your sworn translation in electronic format, ready to be forwarded to the competent institution or government agency. The elimination of unnecessary printouts is a manifestation of your responsibility and care for the environment, and thus compliance with the principles of sustainable development.
And we are advocates of actions for sustainable development. Find out more about our own sustainability efforts here.
Sworn translation certified with a qualified electronic signature is just one of many online services provided by Lidex.
Our other online services are:
And of course, we are a fully online provider of translation services and complementary services such as transcreation, proofreading, editing, cinematic translation, localisation – in various languages and domains.
Feel free to contact us:
or use the contact form below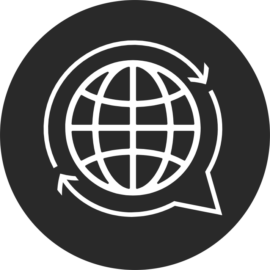 Translation and interpreting services Warsaw
tlumaczenia@lidex.pl

(22) 512-47-30
Monday – Friday 8:00 a.m. – 6:00 p.m.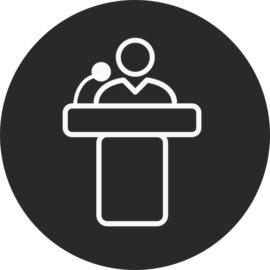 Conferences Warsaw
konferencje@lidex.pl

(22) 512-47-20
Monday – Friday 8:00 a.m. – 6:00 p.m.
---
The fields marked with an asterisk (*) are mandatory.