Lidex – quick and reliable
Your translation and interpreting services provider
Blind people's writing system, used in all languages of the world
The basis for reading printed materials by the blind is Braille – an original writing system based on a combination of six convex dots placed on the perimeter of a rectangle. This brilliant invention was announced in 1829, and the first Braille book was published in 1937.
Braille – the writing of the blind is a universal tactile writing system, adapted to almost all languages of the world. Despite the differences in individual languages, Braille characters are international and anything can be written using them. The Polish adaptation of Braille was developed by the nun Elżbieta Róża Czacka, and this alphabet was officially approved in 1934.
There are about 45 million blind people in the world and about 270 million people with visual impairments. In Poland, there are about 1.8 million blind and visually impaired people. It is worth thinking about giving them access to your texts by transcribing them into Braille.
Braille transcription at Lidex
Lidex is a company that provides comprehensive translation services – specialised interpreting, translation, online services, additional services. Our ambition is to meet all the needs of our Clients in the field of language communication.
That is why we also provide a service such as converting texts for the needs of the blind and visually impaired. This conversion is a Braille transcription. This is another service, apart from sign language interpretation and audio description, provided by Lidex for the purpose of levelling inequalities. It aims to ensure equal access of people with disabilities to the messages, business and cultural offer of our Clients.
The scope of our projects in the area of levelling inequalities is very wide – in accordance with the Lidex mission of eliminating barriers in interpersonal contacts. Learn about our services and other activities implemented for sustainable development.
Be open to the needs of the blind and visually impaired. By transcribing to Braille, give them easy access to your written messages, ideas, as well as your offer and the knowledge you propagate.
If you need information or consultation related to ordering transcription of your texts into Braille – feel free to contact us:
or use the contact form below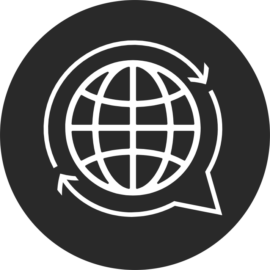 Translation and interpreting services Warsaw
tlumaczenia@lidex.pl

(22) 512-47-30
Monday – Friday 8:00 a.m. – 6:00 p.m.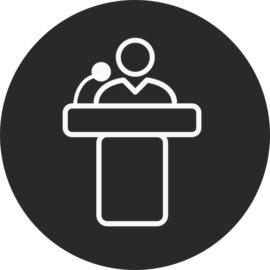 Conferences Warsaw
konferencje@lidex.pl

(22) 512-47-20
Monday – Friday 8:00 a.m. – 6:00 p.m.
---
The fields marked with an asterisk (*) are mandatory.