Lidex – your technical support partner
on-site, hybrid and online events
Multimedia will reinforce the message of your event
Multimedia are ordinarily used during all mass events and international conferences. But even during conferences or business meetings in a narrow circle, the following are used:
LED walls
Monitors and screens in many sizes
Multimedia projectors
Video mixers
Video production – live transmissions
How to choose the right conference multimedia
With the ideally matched multimedia solutions, every event, on-site or hybrid, will get visual added value to enhance the basic message.
The success is determined by the ideal match of the equipment with the character and size of the event, venue specificity and message presentation.
Therefore, it is best to rely on professional consultations provided by the company providing conference equipment. Experienced professionals will advise you on the optimal selection of conference multimedia so that they match the nature and specificity of the venue where the event will take place.
Benefits of renting conference multimedia at Lidex
Conferences, congresses, galas and celebrations have been our element for more than three decades.
Apart from sound systems, lighting systems, simultaneous interpreting, voting systems or webcasts, Lidex also provides multimedia services.
We provide a full range of multimedia solutions, professional consulting, field visits as well as expert support on each stage of event preparation.
We can always meet at the venue where you plan your event to talk about how to make good use of the potential of this venue and select the best multimedia solutions. If this option is not possible, please contact us online or by phone.
Discussing the expectations is particularly important for complex events, with different contractors, technical teams, artists, speakers, etc.
We will help in the selection of display systems and services, depending on the number of event participants, the size of the hall or halls, the type and quality of lighting system. The appropriate display systems will enhance the appeal and visibility of any event.
Multimedia integration with other systems
An event can be successful only if all technical systems are seamlessly integrated.
We will integrate multimedia systems with other services, including simultaneous interpretation with cabins, voting, sound systems and lighting.
And our image and sound technicians, managers of simultaneous and/or voting systems can work as a single team with collaborative members who understand each other perfectly, rely on each other and cooperate smoothly.
At Lidex, you will find a wide range of conference multimedia, expert advice and experienced video production specialists. Take advantage of our experience. Contact us: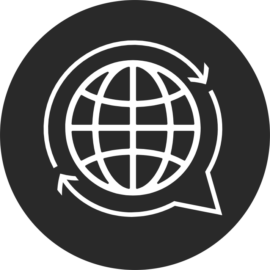 Translation and interpreting services Warsaw
tlumaczenia@lidex.pl

(22) 512-47-30
Monday – Friday 8:00 a.m. – 6:00 p.m.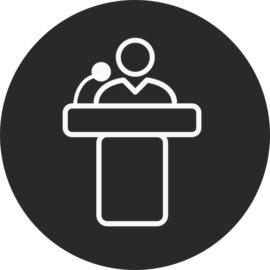 Conferences Warsaw
konferencje@lidex.pl

(22) 512-47-20
Monday – Friday 8:00 a.m. – 6:00 p.m.
---
The fields marked with an asterisk (*) are mandatory.