Lidex – quick and reliable
Your translation and interpreting services provider
Why is it worth entrusting the implementation of specialised translations to a professional translation agency
Today, each of us has the opportunity to quickly use easily accessible tools for translating content in various language combinations. These methods work well when we need translation for our own use, they are getting better and more precise.
However, where specialised translation is needed, nothing can replace a human being – a professional translator, a specialist in a given field. They can use the entire spectrum of tools supporting the translation process. But it is the professional translator who is responsible for the final shape of the translated text. They are responsible for its substantive correctness, which is necessary in commercial translations – be it medical documentation, financial reports, legal texts, patents, tender specifications or scientific publications.
And the optimal translator for a given project (language, field, deadline, additional services) will be selected by a Customer Advisor who has knowledge, experience and tools to support the service process. A professional translator makes specialised translations from specific fields such as medicine, law, culture, art, education, technology or industry. The proofreading and graphic teams also participate in the translation process. If machine translation is used, it must be accompanied by post-editing. A professional translation service is a complex, multi-stage process, carried out not only by the translator, but also by a whole team of specialists.
That is why business and institutional clients who use specialised translations rely on cooperation with professional translation service providers with experience in carrying out the translation process at a high level.
Why choose Lidex as your translation provider
Lidex has been operating on the translation market since 1989 and is the largest Polish translation company. What does this mean in practice?
We will provide you with friendly advice and select the optimal translation service that meets your individual needs. We provide specialised translations in 12 domains:
from and into over 70 languages.
Translations are our passion. We provide you with the team of excellent translators and experts in their respective domains, who are valued by our Customers. Customers also appreciate their cooperation with the Lidex's Customer Service team. This team helps in both standard and very complex projects. In situations requiring either express or complex translations, often into several languages at the same time. In the market, we are famous for the ability to find effective solutions that work in the most difficult situations.
We specialise in providing translation services to our regular Customers from the corporate sector, who require perfect knowledge of their individual, internal vocabulary. This is why we create and update our individual customer glossaries. They also require the use of accepted, industry-specific vocabulary.
Business clients also use our sworn translations, interpretation services – including consecutive interpretation and simultaneous interpretation and translations of training or instructional materials – dialogue lists and translations of subtitles.
Preserving the original layout – including fonts, paragraphs, spacing, graphic content, tables etc. – is the hallmark of Lidex's work.
Customers appreciate both our translation services and the quality of customer service. We know that from numerous letters of reference. They come from leading companies in various industries, government agencies, institutions of culture, art and science, and from media corporations.
If, when selecting a translation provider, you need confirmation of their experience, quality of services and support, we encourage you to read the opinions of our Customers.
Lidex's competitive advantages – Benefits for our Customers
A Customer Advisor who understands your needs and knows how to meet them
The biggest advantage of Lidex is the team – each of its members is a unique person, extremely involved in their work. The ambition of this team is to provide translation services so that Customers are not only satisfied, but also delighted with the quality of cooperation with us.
5 ISO certificates that guarantee the highest quality and safety of our services and support:
ISO9001 Quality Management System – since 2001
ISO17100 Translation Process Management System – since 20122
ISO27001 Information Security Management System – since 2013
ISO18587 Machine Translation Postediting Management System – since 2019
ISO27701 Privacy Information Management System – since 2023
For us, the certification effort started in 2001 is a process of continuous improvement and development, striving for excellence in the field of service quality and customer service, as well as security of information and its transmission. And for you, a guarantee that you are working with a company that responds efficiently to changes and constantly strives to optimise the services provided to you.
Our goal is your satisfaction with cooperation with us – today, tomorrow and in the near and distant future.
Since 2003, we have maintained the position of the market leader (taking first place in the Book of Lists rankings of Polish translation companies). Why is this so important? We want you to be sure that when cooperating with us you receive the highest quality service and support. We want you to have full trust in us, but also external confirmation that our team is constantly developing and working creatively to be your best translation service provider.
Are you looking for a reliable provider of specialised translations that will meet your unique requirements? Become our Customer and check the quality of our translations. Feel free to contact us:

or use the contact form below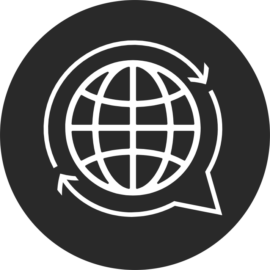 Translation and interpreting services Warsaw
tlumaczenia@lidex.pl

(22) 512-47-30
Monday – Friday 8:00 a.m. – 6:00 p.m.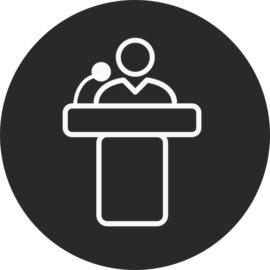 Conferences Warsaw
konferencje@lidex.pl

(22) 512-47-20
Monday – Friday 8:00 a.m. – 6:00 p.m.
---
The fields marked with an asterisk (*) are mandatory.