Lidex – quick and reliable
Your translation and interpreting services provider
Translation for business
Individual conditions for the provision of translation services for companies

Long-term framework agreements:
with our significant potential, experience, comprehensive solutions and tools, we can adjust to the shifting expectations of corporate customers
under permanent cooperation agreements, we guarantee the consistency of terms (we build and update company terminology databases and translation memory)
we offer cooperation through a customer portal with a number of useful functionalities

Security of cooperation – setting us apart from other companies:
ISO 27001 security certificate since 2012
specialised translations made by experienced translators from the industry, who not only signed a confidentiality clause, but were also properly trained by us in the field of information security
in-house IT department which ensures the security of data transmission and storage
personnel provided with information security training

For many years, our company has served as a reliable partner performing the following activities:
We continuously adjust our services – translation and interpreting services, technical support for conferences and events as well as film and graphic design services – to meet the expectations of the most demanding corporate Customers. LIDEX Customers can take advantage of such convenient solutions as the LIDEX Customer Portal, our proprietary ITis database system, long and flexible working hours of the Customer Service Department and three office locations: Warsaw, Tricity and Katowice.
Our prices include the access to our customer platform, the security of customer data, consultation services and much more added value.

Comprehensive solutions
We offer a unique, comprehensive approach – all of the offered services (specialised translations, interpreting, technical support for conferences and events, services in the field of film and graphic design) are performed in-house. Because we use only services of reliable translators and our own conference and event equipment, we quickly adapt to the individual needs of our Customers.

Our availability
We are available to our Customers in every location in Poland, providing our services through offices in Warsaw, Tricity and Katowice. We offer long opening hours of the Customer Service Department and our Customer Relationship Managers are also available outside office working hours. In addition, representatives of each of our offices can travel to any location specified by the Customer.
We are looking forward to working with you:

Warszawa tłumaczenia dla firm

or use the contact form below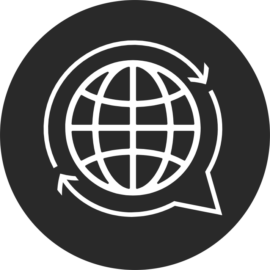 Translation and interpreting services Warsaw
tlumaczenia@lidex.pl

(22) 512-47-30
Monday – Friday 8:00 a.m. – 6:00 p.m.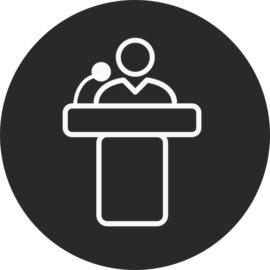 Conferences Warsaw
konferencje@lidex.pl

(22) 512-47-20
Monday – Friday 8:00 a.m. – 6:00 p.m.
---
The fields marked with an asterisk (*) are mandatory.