Lidex – your technical support partner
– on-site, hybrid and online events
International congresses, conferences and events are our element. What differentiates us in the market is the knowledge and expertise of our technical team and the collaboration with the best simultaneous and conference interpreters of all major languages and specialties.
Conference support – our offer
Since 1989, we have been serving over 1,000 events per year. We work for public and government agencies, NGOs, and for Polish and international corporate customers:
Interpreting
Interpreting is performed consecutively or simultaneously, on-site or online
Conference interpreting
We provide conference interpreters during congresses, prestigious government visits, speeches by personages
Simultaneous interpreting
This is a live interpretation, parallel to the speaker's speech, with the help of a simultaneous interpretation system
Remote interpreting
Interpreters can work completely remotely or from our online studio in Warsaw or Katowice
Sign language interpreting
How to communicate with deaf people? Use the services of a Polish Sign Language (PJM)
or other language interpreter
Simultaneous interpretation systems
Simultaneous interpretation systems are used to receive interpreting in a way that is convenient for participants
Webcasting
We make online broadcasts from our own studio, the Client's headquarters or from any other place
Online studio
The studio enables the organisation of online or hybrid events with streaming to the network and the possibility of interpretation into many languages
LED screen panel
With the modular design of the LED screen panel, images of any size and layout can be displayed
Lighting systems
Lighting will create the atmosphere of the event – you can use white, static, colour and multi-spot lighting
Sound systems
The sound system must be well matched to the nature of the event. Tests and professional service are necessary
Voting systems
These systems can be used not only for voting, but also for conducting surveys,
quizzes, games and tests
Multimedia
The use of display systems – projectors, LED walls, plasmas, will emphasise the message of the event
Audio description
It is describing important visual information such as body language, facial expressions, action, scenery – for blind people
Complementary services
Use the services of the reception staff, hostesses and conference hosts, rent multimedia lecterns
Innovation
Can a small company be innovative? Can small innovations be relevant? Yes, if many customers can benefit from them. Our R&D team has some successful projects in its portfolio. Have we enticed your interest? Our conference team will be happy to tell you more about our implementations and capabilities.
Feel free to contact us!
Database system
/ Customer portal
supports the customer service process with quality monitoring and customer satisfaction surveys / helps our customers to manage the services ordered from us
#LIDEXONLINE
interpreter desktop
has proven its efficiency during standard meetings, congresses interpreted simultaneously into many languages, and concurrent events with several desktops active at the same time
Hybrid event management
we are innovative in how we combine functionalities of stationary systems with online event management; we design, integrate and implement unique solutions for each event
Trust the professionals
– choose integrated conference services from Lidex
Comprehensive solutions
we support on-site, hybrid and online events we stream events we provide services of simultaneous, conference and sign language interpreters we use our proprietary platform for remote interpreting: the #LIDEXONLINE desktop we translate conference materials (including DTP) we provide language localisation for films and presentations for conferences, trainings, workshopswe provide LED screens, sound systems, lighting systems, multimedia we operate in Poland and abroad
Try us out!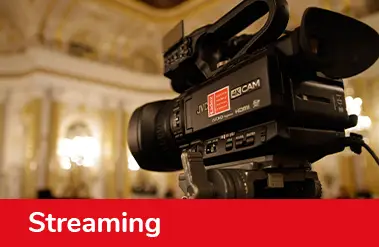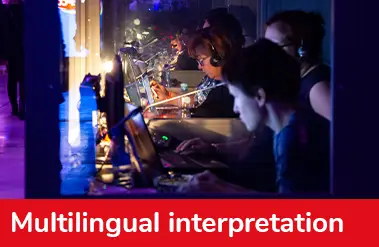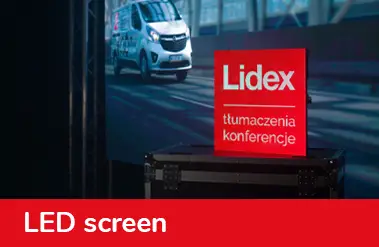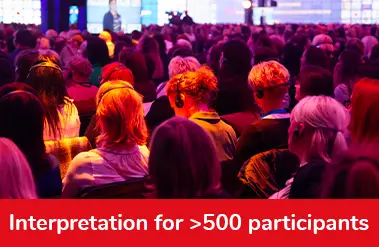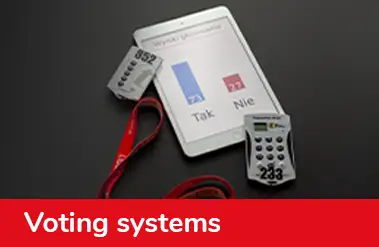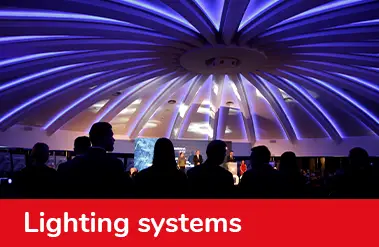 Confidentiality and security
Our customers' business secrets and know-how are invaluable assets. Customers have confidence in us, and it is our top priority to guarantee them security and confidentiality.
We have been a secure and proven partner in this regard for three decades.
Confidentiality
We always comply with the confidentiality principle – for stationary, hybrid and online events
ZERO TRUST
We maintain the highest security standards – in accordance with our ZERO TRUST policy
Secure desktop
With our #LIDEXONLINE remote interpreter desktop, we can guarantee that only approved users can access the interpretation room