Lidex – your technical support partner
on-site, hybrid and online events
Conference interpreting performed consecutively or simultaneously – what to choose?
Conference interpreting is provided during international conferences, congresses, events of great importance to the organisers, events of media importance, events important for a given country, events organised by government, cultural and diplomatic institutions.
Taking into account to the way an interpreter works, conference interpreting is divided into the following categories:
Consecutive interpreting:
The interpreter starts interpreting only when the speaker has finished speaking. The interpreter usually uses their notes.
Consecutive conference interpreting is the optimal form of interpreting short speeches during diplomatic visits, galas and ceremonies. That is, wherever the interpretation is not too long and there is no justification for ordering systems for simultaneous interpretation, required for the implementation of conference interpretation in a simultaneous form.
Simultaneous interpreting:
This is a live interpretation, parallel to the speaker's speech, with the help of a simultaneous interpretation system. The interpreter works in the so-called booth, wearing headphones, and speaks into a microphone built into the interpreter's desk located in the booth. Conference participants use receivers that enable the selection of the language, and the sound is received through headphones plugged into the receiver. More about simultaneous interpreting systems.
This type of interpreting is usually done by a team of two interpreters.
Services of simultaneous interpreters are mainly used during international conferences – often speakers and participants speak different languages and interpretation from/into more than one language is needed.
In recent years, online simultaneous interpreting has become very popular.
Chuchotage (whispered interpreting):
Interpretation performed by an interpreter for 1 to 3 participants, for whom they translate the speech in real time, in such a way as not to disturb other conference participants.
Simultaneous whispered interpreting is used by one or more people for whom the language of the event in which they participate is a foreign language. The role of the interpreter consists in interpreting speeches, but also reporting the course of the event.
Often, for the comfort of the recipients of whispered interpretation, they are provided with infoports (a portable interpreting system).
Interpreting services at Lidex – our advantages
We have been providing various forms of conference interpreting, in various specialties and languages for over three decades. There is no other company in Poland with such knowledge and experience in the field of conference interpreting as Lidex.
We provide services of conference interpreters during prestigious government visits, historic events, live TV coverage, groundbreaking negotiations or motivational meetings with recognised experts. During on-site, but also hybrid events and those held entirely online.
Our Customers say that we have the best conference interpreters on the market. The key to our success is the ability to accurately identify the Customer's needs and select interpreters who, apart from knowledge of a given language and industry, have specific skills and predispositions – e.g. to perform live on stage or interpret speeches of important personalities – such as heads of state or government. We work with the elite of Polish interpreters, with people with rich, comprehensive interpreting experience, knowledge of diplomatic protocol, interpersonal skills, and the ability to work in a team.
We are a proven provider of not just conference interpreting services – both consecutive and simultaneous. Along with the simultaneous conference interpreting service, our Customers order equipment for simultaneous interpreting from us. We also provide online conference interpretation. Our proprietary #LIDEXONLINE interpreter desktop works perfectly for these projects.
We also provide streaming of your event on the internet. We translate written conference materials and presentations along with their full graphic editing (DTP).
Choose Lidex and our comprehensive translation and interpretation services – contact us: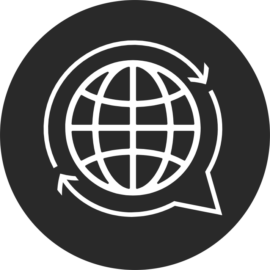 Translation and interpreting services Warsaw
tlumaczenia@lidex.pl

(22) 512-47-30
Monday – Friday 8:00 a.m. – 6:00 p.m.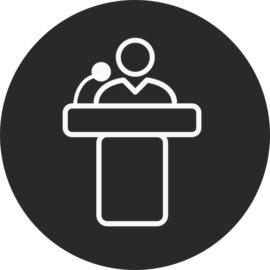 Conferences Warsaw
konferencje@lidex.pl

(22) 512-47-20
Monday – Friday 8:00 a.m. – 6:00 p.m.
---
The fields marked with an asterisk (*) are mandatory.