Lider – a pioneer
in integrated online services
Online simultaneous interpreting
Simultaneous interpreting and online simultaneous interpreting – what is the difference
In the case of on-site events, the provision of simultaneous interpretation requires the use of a simultaneous interpretation system – including booths for interpreters and receivers for the audience – along with their transport, assembly and operation in the conference facility where the event takes place. Simultaneous interpreters work in booths placed at the venue of the event, just like the technical team supervising the course of interpretation.
In the case of online events, we do not transport and install this system in a given conference facility. During an online event, participants and simultaneous interpreters can stay in different locations. Interpreters can work from one location, e.g. our online studio, or completely remotely. There can be many forms of remote interpreting. That is why Lidex's experience in providing various forms of this service is so valuable to Customers.
Online simultaneous interpreting – what do we offer?
We support 36 languages with more than 400 interpreters, working online from Poland, Europe and other parts of the world. These linguists have extensive professional experience and expertise in many different industries and domains. They are also very experienced in working online.
We use our own proprietary tool – the #LIDEXONLINE Desktop to handle remote simultaneous interpretations.
It is a tool that optimises the process of remote simultaneous interpreting. It ensures unique comfort of work for our interpreters. We implemented this tool in 2020, and since then it has received great recognition from both interpreters and customers.
More on this Desktop functionality: https://www.meetingplanner.pl/news/technologie/1049897-Zdalny-Pulpit-Tlumacza-LidexOnline.html
In addition, the comfort of participants and interpreters is ensured by our event engineers whose responsibility is to manage the seamless flow of the event – remotely or in our online studio.
We offer interpreting provided with the use of any external platform, including Microsoft Teams, Zoom, Webex, Skype, ClickMeeting, Google Meet, or with our proprietary solutions.
Benefits of choosing Lidex for remote simultaneous interpreting
Take advantage of our extensive experience in online simultaneous interpreting.
Every single week, we handle several events, often at the same time, also with remote simultaneous interpreting. We know what our work is about, and our Customers have confidence in us as well. Simultaneous interpreters work from our online studios in Warsaw and Katowice or completely remotely. We provide simultaneous online interpreting into many languages, also during prestigious events organised by international institutions.
Trust the professionals
Lidex is the undisputed leader among Polish companies providing interpreting services. We have more than three decades of experience in this regard. We provide the services of the best Polish interpreters for government institutions, international corporations, as well as during events of great importance, live broadcasts or multilingual international conferences. We also cooperate with interpreters from Europe and other continents, e.g. during the linguistic support for foreign high-level delegations. Clients appreciate our knowledge of interpreters and the ability to select them for the specific nature of the event that requires interpreting.
We will help you to select the right interpreters and an optimised technical solution for simultaneous interpreting of your event.
We also offer complementary online services:
And if you need translation services, including sworn translation, we can do this online as well – using the qualified electronic signature (QES).
Do you need remote interpreting? Choose Lidex – the leader in online interpreting in Poland. Feel free to contact us:
or use the contact form below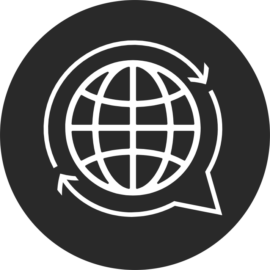 Translation and interpreting services Warsaw
tlumaczenia@lidex.pl

(22) 512-47-30
Monday – Friday 8:00 a.m. – 6:00 p.m.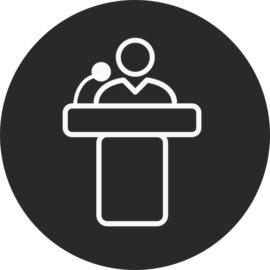 Conferences Warsaw
konferencje@lidex.pl

(22) 512-47-20
Monday – Friday 8:00 a.m. – 6:00 p.m.
---
The fields marked with an asterisk (*) are mandatory.