Lidex – quick and reliable
Your translation and interpreting services provider
How to optimally translate a film
The content of the film material should be translated (localised) with its purpose in mind. Therefore, the best option is to select a translator who will localise the film with consideration of the preferences and expectations of the target viewers: e.g. HCPs, engineers, children or the general audience.
It is worth entrusting this task to a company that has both a wide range of film translators and subject matter consultants, as well as experience in localising various film materials.
Film translation at Lidex
We have been localising film materials for three decades. We offer proven and tested film translators and a pool of subject matter consultants. We have translated (from dialogue lists and audio tracks) hundreds of thousands of hours of feature films, documentaries, as well as training films – highly specialised, promotional and advertising videos.
Our regular Customers entrust our company with the task of language localisation of a wide variety of films with full confidence – from instructional videos to dialogue lists of feature films entered in international film festivals. We always select a film translator that is optimal for the specifics of a given project.
We translate the following:
feature films
documentaries
training/instructional videos
educational videos
news footage
presentations
commercials
However, translated film content is only a part of the entire film service; it must be placed in the form of audio (voice recording) and/or subtitles (subtitling).
Of course, we provide a comprehensive full company service: we translate content, add an audio track (voice-over recording), and place translated subtitles in the film material.
Lidex's comprehensive service – translation of the audio track, adding a voice-over, subtitling
Voice-over for videos
We offer also voice-over for videos.
Our Customers benefit from our experience in selecting ideal voices for:
training videos
promotional and advertising videos
feature films and documentaries (full-length)
and:
multimedia educational materials
localised audio/video content
We work with professional voice actors – native speakers of many languages of the world.
We select voice actors who are perfectly matched to the processed material. A well-selected voice is a finishing touch for every video or multimedia material.
Subtitling
In many cases, the best form of communicating the message contained in a video is adding subtitles. Professional subtitles must comply with specific video editing requirements. The text needs to be correctly placed and aligned. Our Customers can be sure that the subtitles they order from us will meet these requirements.
We create subtitles for translated films in various forms – Customers order from us:
translation (localisation) and replacement of original subtitles
editing – adding new subtitles and/or screen text
Why is it worth ordering a film translation from us
You have a video in a foreign language and want to localise it into Polish? Or perhaps into another foreign language? We have a large base of experienced film translators.
Do you need a voice-over recording? Quick and professional subtitling? We provide these services comprehensively for many Customers who come back to us with subsequent film orders, and who recommend us to other Customers with confidence.
So take advantage of our experience and you'll get well-localised film material with well-chosen voice-overs and professionally placed subtitles.
Send us a link to the film material and you will quickly receive a quote from us for the film service you need (translation, subtitles, voice-over).
We are looking forward to working with you:

or use the contact form below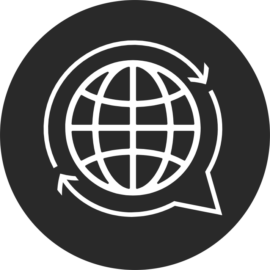 Translation and interpreting services Warsaw
tlumaczenia@lidex.pl

(22) 512-47-30
Monday – Friday 8:00 a.m. – 6:00 p.m.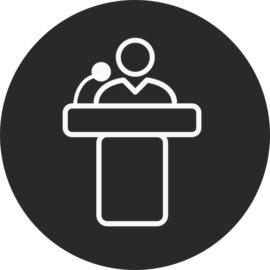 Conferences Warsaw
konferencje@lidex.pl

(22) 512-47-20
Monday – Friday 8:00 a.m. – 6:00 p.m.
---
The fields marked with an asterisk (*) are mandatory.