Lidex – your technical support partner
on-site, hybrid and online events
Lighting systems for your events
How to conjure the atmosphere of an event
Conference organisers often focus on multimedia while disregarding the role of good lighting for their events. Custom-selected lighting solutions will make every event more exciting: e.g. gala evenings, anniversaries, presentations and concerts. Lights will also help to direct the attendees' attention at well visible and illuminated speakers, special guests or persons receiving awards and recognitions. You should not underestimate the role of lighting matched to the particular room, venue or event character. With lights, you can create the desired atmosphere, and even change it dynamically during the event. This will be ensured by our experienced lighting engineer, working with the right equipment. This effect is achieved thanks to creative arrangements with the organiser of the event.
The right brightness, colour and skilful directing of light will ensure that illuminated persons are presented to the audience in their best… light. At the same time, the event atmosphere created with well-matched light scheme will stay in the participants' memory for a long time.
Lighting systems for your events at Lidex
We offer a wide range of lighting services and equipment for conferences, galas, anniversaries, presentations and all kind of meetings – stationary, hybrid or held entirely online with the support of our virtual studio.
We offer professional lighting systems
Conference lighting
Architectural lighting
Stage lighting
Effects:
White, static, colour and multi-spot lighting
Effects (gobo, strobe, moving head, scanners)
Event lighting systems – our experience – your benefits
We specialise in technical support of conferences, as well as various business and cultural events. We integrate the conference equipment to work together seamlessly: lighting, multimedia and sound systems. For these events, we often also provide our voting systems and simultaneous interpreter teams together with our interpreting systems.
Customers usually order comprehensive technical support for their events – stationary, hybrid or held entirely online (often with the support of our virtual studio). Take advantage of our knowledge and experience in the selection of lighting that both fits the nature of your event and will help build its individual atmosphere. At the same time, you can order other conference systems from us: sound system, multimedia – including a LED screen, voting systems, interpreting systems, services of interpreters and additional staff, as well as conference services.
Our customers have relied on us for years. So can you. Contact us to order event lighting systems: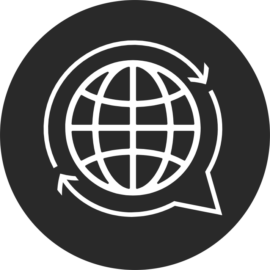 Translation and interpreting services Warsaw
tlumaczenia@lidex.pl

(22) 512-47-30
Monday – Friday 8:00 a.m. – 6:00 p.m.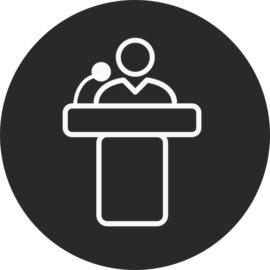 Conferences Warsaw
konferencje@lidex.pl

(22) 512-47-20
Monday – Friday 8:00 a.m. – 6:00 p.m.
---
The fields marked with an asterisk (*) are mandatory.