Lidex – your technical support partner
on-site, hybrid and online events
Simultaneous interpreting systems
Digital and RF-based simultaneous interpreting systems – what to choose
During international congresses and conferences, digital simultaneous interpreting systems based in IR technology are used.
These systems guarantee security and confidentiality of the interpreted content because the voice of speakers and interpreters cannot be transmitted beyond the walls of the room where the system is installed. Interpreters work in soundproof booths (we have 2- and 3-person booths), and attendees, equipped with receivers with headphones, can select the channel with their preferred language.
RF-based interpreting systems, the so-called infoports (also known as mobile interpreting systems), are used for smaller, most often mobile groups (tours, site visits) or as support for "whispered interpretation", provided for one or several participants of an event held in language foreign to them.
Our simultaneous interpreting systems
We provide:
digital simultaneous interpreting systems based in IR technology
RF-based interpreting systems, the so-called infoports (mobile interpreting systems)
transport, installation of interpretation systems with our own sound systems, lighting systems, multimedia, LED screens, voting systems
excellent support for on-site and hybrid events, as well as those organised entirely online
and:
We have the technical resources to support several independent simultaneous interpretations in parallel, whether as part of one event (panel groups) or several different events taking place simultaneously in different locations. We will be happy to talk about the technical aspects of our systems, the possibility of interpreting into many languages at the same time, or the use of systems in different conference rooms at the same time.
We also provide online simultaneous interpreting with streaming to the internet. We have our own tool optimising the provision of online simultaneous interpreting: #LIDEXONLINE interpreter desktop.
Benefits of choosing Lidex simultaneous interpretation systems – our competitive advantages
We have been providing simultaneous interpreting systems together with the services of simultaneous interpreters since 1989. We are the undisputed leader in the field of interpreting on the Polish market. We have extensive technical resources, as well as the best technical team, proficient in providing simultaneous interpreting services in various conditions and combinations. This team is valued by Customers not only for their experience, comprehensive technical knowledge, quick and effective actions in difficult situations. They are also appreciated for their help, commitment and actions that go far beyond their duties and contribute to the final success of the supported events.
Our Customer Service Team has extensive knowledge and advisory skills praised by our Customers. The Customer receives suggestions and tips on what simultaneous interpreting equipment to order and what solutions to choose for their on-site, hybrid or online event.
We provide on-site conference services not only across Poland, but also abroad. We are familiar with most Polish congress and conference centres, including historic venues, where simultaneous interpreting systems are used during events. This knowledge enables the optimal installation of the equipment in order to obtain the best technical parameters, ensure the comfort of the interpreters working on site, and finally provide the interpretation of excellent quality to the participants of the event.
What sets Lidex simultaneous interpreters apart
Our Customers say that "Lidex has the best interpreters on the market".
This belief results not only from our excellent contact with the elite of Polish conference interpreters, but also from the knowledge about the predispositions of individual interpreters and changes in their qualifications and competences. We are experienced experts in ideal matching of our interpreters to the character of simultaneously interpreted events. The perfect match is particularly important during multilingual conferences. All pairs (simultaneous interpreters usually work in teams of two) must collaborate seamlessly to ensure the highest and consistent level of interpretation.
In addition to the simultaneous interpreting system, you can also order from Lidex the services of the best simultaneous interpreters specialising in the languages and domains of your choice.
Take advantage of our experience in provision of simultaneous interpreting
Lidex guarantees that its interpreting services are of superior quality. Our Customers include government institutions, international corporations and public benefit organisations. We interpret public speeches and live coverage on TV.
We will be happy to share our knowledge and experience in providing simultaneous interpreting services. We can integrate interpreting with other conference services to provide you with comprehensive technical support for your event.
Try us out – we are the leading simultaneous interpreting provider in Poland. Feel free to contact us: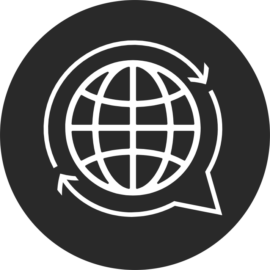 Translation and interpreting services Warsaw
tlumaczenia@lidex.pl

(22) 512-47-30
Monday – Friday 8:00 a.m. – 6:00 p.m.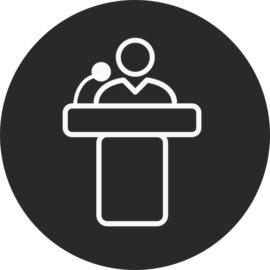 Conferences Warsaw
konferencje@lidex.pl

(22) 512-47-20
Monday – Friday 8:00 a.m. – 6:00 p.m.
---
The fields marked with an asterisk (*) are mandatory.