Lidex – quick and reliable
Your translation and interpreting services provider
What is language localisation?
Localisation is a translation service combined with adaptation of the translated content to the requirements and expectations of the target audience.
In the localisation process, the translated material (e.g. a multimedia training, instructional film or website) is adapted to the cultural patterns and the specificity of the target audience's language. Localisation includes also adaptation of the graphical content, charts, drawings, photographs, units of weight and measurement as well as other standards expected in the target country or by the target audience.
Language localisation is most popular for:
films
multimedia
software
websites
computer games
e-learning platforms

Translation? Proofreading? Editing? Localisation? Or perhaps transcreation?
Customers who do not use the services of translation companies on a daily basis may feel lost, as they are usually convinced that a translation of a given text by an experienced translator is enough for them.
However, the world of translation services is not as simple as it may look at the first glance. New services emerge, such as machine translation with post-editing – which can be a perfect solution in some cases. In other situations, it is necessary to proofread or edit the translation. And sometimes transcreation or language localisation of content will work best.
The selection of optimal translation services is a task for an experienced customer advisor who has the knowledge and skills necessary to recognise their needs in the field of translation services.
Why is it worth ordering language localisation at Lidex?
Lidex has been providing translation services for more than three decades. During this time, we have gained a large group of regular Clients who know that we will always advise them on the choice of the optimal translation service. Our competitive advantage is based on an extensive team of excellent translators, proofreaders, post-editors and graphic designers. But also a team of exceptional customer advisors who have learned the art of identifying their needs and selecting optimal translation services that will satisfy these needs.
We will get to know your translation needs. We will provide full language localisation of your material along with a Polish or foreign voice-over version, if you need it. Do you have any questions? Do you need advice? Feel free to contact us:

or use the contact form below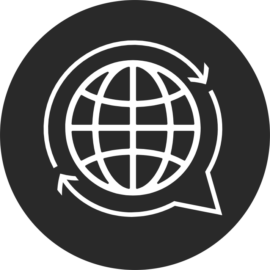 Translation and interpreting services Warsaw
tlumaczenia@lidex.pl

(22) 512-47-30
Monday – Friday 8:00 a.m. – 6:00 p.m.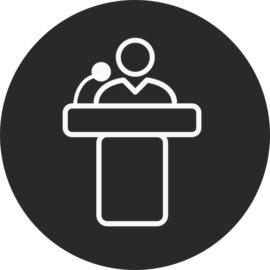 Conferences Warsaw
konferencje@lidex.pl

(22) 512-47-20
Monday – Friday 8:00 a.m. – 6:00 p.m.
---
The fields marked with an asterisk (*) are mandatory.