Lidex – a pioneer
in integrated online services
#LIDEXONLINE interpreter desktop
What sets Lidex online services apart? Find out what our #LIDEXONLINE remote interpreter desktop is
In 2020 (due to restrictions caused by the COVID 19 pandemic), events – including international conferences and meetings – moved online. Interpreters had to adapt to these realities and perform their work (interpreting) online. The organisation of online events carries many potential technical problems. Providing the Customer with an online interpreting service of excellent quality only seems simple at first glance.
Lidex quickly addressed this new problem – we acted on two fronts:
We selected a team of interpreters ready to work online: 400 excellent interpreters of 36 languages working remotely. We provided them with technical support, training, and the opportunity to work online in our studios in Warsaw and Katowice. But we provided the interpreters with SOMETHING more.
At the same time, the teams of the Conference Technical Department and the R&D Department, led by the head of the Conference Department, took up the challenge for Lidex to achieve perfection in the provision of remote interpreting services. In the spring of 2020, the head of the Conference Department initiated work on a proprietary tool for remote interpreting. Thus, in 2020, the #LIDEXONLINE interpreter desktop was created.
The desktop is a unique tool on the market for providing excellent quality remote interpreting. We use it during regular as well as high-profile, technically and logistically complex events to provide online interpreting services. Lidex Customers order this service (interpreting using the desktop) together with ordering services of online interpreters.
What are the benefits of remote interpreting with the use of #LIDEXONLINE interpreter desktop
The organisation of online events has become very popular. The organisers appreciate the fact that they are saving time and money they would otherwise spend for renting venues and equipment, and participants – for travelling and accommodation. Therefore, a significant part of interpreting is performed online.
The desktop can be used by interpreters working from our own online studio in Warsaw and/or Katowice, as well as by those working completely remotely. It gives the possibility to carry out many online interpretations at the same time, either during one or several independent events. The desktop enables the event to be carried out in many independent online rooms at the same time, with participants of individual online groups supported by dedicated teams of online interpreters. We can handle several independent remote or hybrid events at the same time, with online interpreters specialising in different languages and domains.
At the same time, the desktop is our gift for interpreters for whom working online is a greater technical challenge than during on-site events. The desktop is our SOMETHING also for interpreters. Working with the use of the desktop provides them with a unique comfort of working online, which is emphasised and appreciated by the interpreters who cooperate with us and perform remote interpreting.
Every single week, we handle several events, often at the same time, also with online interpreting. We know what our work is about, and our Customers have confidence in us.
We offer interpreting provided with the use of any external platform, including Microsoft Teams, Zoom, Webex, Skype, ClickMeeting, Google Meet, or with our proprietary solutions.
More information on using the Desktop: https://www.meetingplanner.pl/news/technologie/1049897-Zdalny-Pulpit-Tlumacza-LidexOnline.html
We also offer complementary online services:
Rental of a studio, where you can hold your online event.
rental of sound systems, lighting systems and multimedia to be used during the event in an online studio
And if you need translation services, including sworn translation, we can do this online as well – using the qualified electronic signature (QES).
Do you need online interpreting? Choose our services provided with our #LIDEXONLINE interpreter desktop. Contact us:
or use the contact form below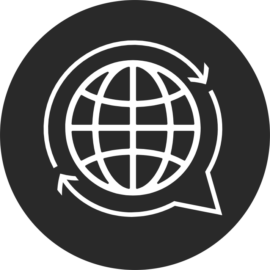 Translation and interpreting services Warsaw
tlumaczenia@lidex.pl

(22) 512-47-30
Monday – Friday 8:00 a.m. – 6:00 p.m.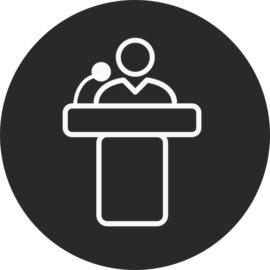 Conferences Warsaw
konferencje@lidex.pl

(22) 512-47-20
Monday – Friday 8:00 a.m. – 6:00 p.m.
---
The fields marked with an asterisk (*) are mandatory.