Lidex – your technical support partner
on-site, hybrid and online events
Interpreting at conferences
Check which type of interpreter to choose for your event
Consecutive interpreting
You will need a consecutive interpreter to interpret during small meetings or negotiations. The interpreter starts interpreting only when the speaker has finished speaking. They usually use their own notes. A consecutive interpreter interprets during diplomatic visits. This form of interpreting is also used by people conducting trainings or workshops. It gives the possibility of direct interaction or asking questions by listeners. Therefore, it will work wherever personal contact between the interlocutors or the speaker and the audience is important.
We also offer certified consecutive interpretation by sworn translators/interpreters. You may need this type of interpretation when making statements in state institutions – when official certification of the content of the interpretation is required.
Simultaneous interpreting
You will need simultaneous interpreters when organising international conferences or events. A simultaneous interpreter works in the so-called booth, in parallel with the speaker, using a simultaneous interpreting system, and speaks into a microphone built into the interpreter's desk located in the booth. Participants use receivers that enable the selection of the language, and the sound is received through headphones plugged into the receiver. Simultaneous interpreting is usually done by a team of two interpreters.
Our Customers more and more often decide to use also online simultaneous interpreting.
Simultaneous whispered interpreting
The interpreter performs whispered interpretation for 1-3 participants, for whom they interpret the speech in real time, in such a way as not to disturb other participants.
For whom should you provide simultaneous whispered interpretation? One or more key participants for whom the language of the event in which they participate is a foreign language. The interpreter will not only interpret their statements, but also report the course of the event.
Whispered interpreting can be performed with the use of infoports (portable interpreting systems).
Lidex's experience and knowledge in the field of interpreting
There is no other company in Poland with such knowledge and experience in the field of interpreting as Lidex. We have been providing specialised interpreting services in various language combinations since 1989.
We provide services of interpreters during prestigious government visits, historic events, live TV coverage, groundbreaking negotiations or motivational meetings with recognised experts. During on-site, but also hybrid events and those held entirely online.
Why are we the leader of interpreting services in Poland? Our Customer Service Team has mastered the art of accurately identifying Customer needs. Thanks to this skill, they optimally select interpreters to match the subject of a given event, as well as its specific nature. They take into account interpreters' specific predispositions – e.g. for live performances on stage or for online simultaneous interpreting. That is why our Customers say that we have the best interpreters on the market.
Why it is worth ordering interpreting services at Lidex
You will use the services of the elite of Polish interpreters. What does it mean, exactly? You can feel reassured that they possess both exceptional language skills and an excellent grasp of the issues involved. They can cope with the stress and are able to respond immediately to the dynamic changes in the surrounding circumstances. Our interpreters are able to deal with a variety of speakers, regardless of their cultural background.
We will provide you with access to interpreters of over 70 languages and 12 industries, both domestic and foreign. We can carry out many complex interpreting services at the same time.
We provide comprehensive interpreting services – interpreting together with simultaneous interpreting systems, as well as sound systems, lighting systems, multimedia or translation of conference materials and presentations.
We also provide online interpreting. We use our own tool to optimise this service – #LIDEXONLINE remote interpreter desktop.By accepting an order, we guarantee that it will be executed. When you order a service from us, you don't need to worry about it anymore – whether you need interpreters proficient in Persian or Chinese, language support for an international medical congress, a meeting dedicated to new technologies, or interpreting with streaming on the Internet. We will provide them for you – also in parallel and in different locations.
We will select and provide interpreters optimally suited to the specifics of your event. Contact us:
or use the contact form below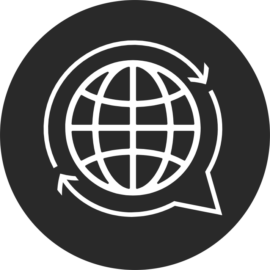 Translation and interpreting services Warsaw
tlumaczenia@lidex.pl

(22) 512-47-30
Monday – Friday 8:00 a.m. – 6:00 p.m.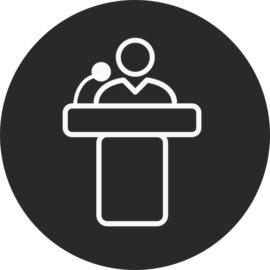 Conferences Warsaw
konferencje@lidex.pl

(22) 512-47-20
Monday – Friday 8:00 a.m. – 6:00 p.m.
---
The fields marked with an asterisk (*) are mandatory.