Lidex – your technical support partner
on-site, hybrid and online events
Online studio
Lidex virtual studio for online broadcasts
The virtual studio works perfectly both for events with a wide audience and for smaller and closed meetings, discussion panels or negotiations. It enables efficient communication of participants from various, distant locations. And participants who speak different languages communicate remotely using simultaneous online interpretation
No wonder that the remote form of contact has gained many more supporters. Its additional advantage is the efficient organisation of events – without lengthy preparations, travels or hotel and conference room booking. The organisers save money, and the participants have more comfort to focus on the presented content viewed on their screens – without leaving their (home) offices.
That is why, in order to provide our Clients with a smooth service for their online events, we have designed and built our own virtual studio. Thus, we have gained extensive experience in the implementation of various LIVE projects.
The Lidex online studio offer
We can create any virtual background on a high-definition LED screen panel. The studio is also equipped with lighting and sound systems, a separate control room, and booths for simultaneous interpreting (this service can be provided also with our proprietary #LIDEXONLINE remote interpreter desktop). We produce various LIVE projects that can be interpreted simultaneously into one or more languages.
We organise and broadcast online:
videoconferences
presentations
training
discussions
conferences
chamber concerts or events
interactions with participants (e.g. competitions)
live streaming on social media
and other LIVE projects.
We provide sanitary facilities, a kitchenette and a cloakroom, as well as the constant presence and support of our technical team and the Customer Service team.
Confidentiality of meetings in the Lidex virtual studio
We maintain a strict information security regime for all meetings held at our virtual studio, and for all videoconferences supported by us. The principle of confidentiality is fundamental in our work. We make sure that it is observed also by our interpreting team involved in international events.
Why is it worth using the Lidex online studio
We offer:
flexible space
additional equipment
possibility of interpretation into numerous languages
professional streaming service
support of an excellent technical team and care of the Customer Service team
we will provide a nice atmosphere, but we will also guarantee full confidentiality when your event requires it
We encourage you to take advantage of Lidex's integrated online services: streaming of your event on the Internet or specialised interpretation into languages used by event participants.
Take advantage of our experience – we invite you to our virtual studio located in Warsaw at 24a Republikańska Street. We offer many possibilities – we will advise you on preparing and conducting your e-event. Contact us:
or use the contact form below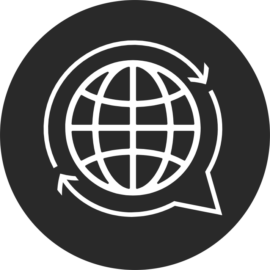 Translation and interpreting services Warsaw
tlumaczenia@lidex.pl

(22) 512-47-30
Monday – Friday 8:00 a.m. – 6:00 p.m.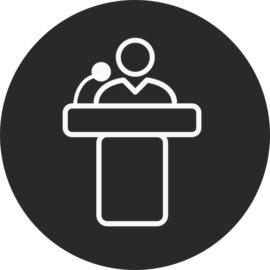 Conferences Warsaw
konferencje@lidex.pl

(22) 512-47-20
Monday – Friday 8:00 a.m. – 6:00 p.m.
---
The fields marked with an asterisk (*) are mandatory.