Lidex – your technical support partner
on-site, hybrid and online events
Online working meetings and videoconferencing
Online meetings have become a part of everyday life in companies and institutions around the world – they know no borders and barriers – including language barriers. We got used to online corporate and working meetings.
Major events are also conducted in the form of videoconferences. In such cases, a computer, monitor and Internet access are no longer enough. In the case of such events, there is a need for either a LED or plasma screen, a special decoration, lighting system, sound system for the event being broadcast, as well as experienced technical staff necessary for the smooth operation of videoconferences, i.e. for example:
interview streaming (the interlocutors are in the studio or connect online and are visible on the screen in the broadcast studio)
streaming from a given place or places with the possibility of smooth switching between them
on-site conference with remote participation of speakers
multilingual on-site conference with remote participation of speakers and simultaneous interpreters
high-level multilingual online meeting (e.g. of board of directors of an international corporation, representatives of government institutions, etc.)

Although many events take place in the form of videoconferencing, their good organisation and smooth technical service are usually quite a challenge. Therefore, it is worth entrusting this task to companies that have extensive experience in implementing such projects.
Videoconferences at Lidex
We will provide not only the equipment for handling the event and its streaming – along with technical staff experienced in videoconferencing.

We will also provide simultaneous interpreters, working remotely, needed for smooth language support for multilingual videoconferences (also with the necessary equipment and technical staff).

It is worth taking advantage of our many years of experience in handling videoconferences and multilingual videoconferences, carried out for such prestigious Clients as national government institutions or EU institutions (e.g. multilingual videoconferences with the participation of parliamentarians, representatives of the world of science from various countries, etc.).
We also encourage you to familiarise yourself with the full offer of our conference services and online services.
Are you organising a videoconference and need a trusted partner? Choose Lidex – a company with extensive experience in providing this type of service.
Feel free to contact us: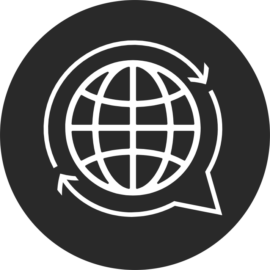 Translation and interpreting services Warsaw
tlumaczenia@lidex.pl

(22) 512-47-30
Monday – Friday 8:00 a.m. – 6:00 p.m.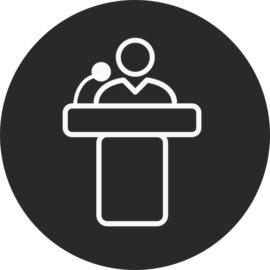 Conferences Warsaw
konferencje@lidex.pl

(22) 512-47-20
Monday – Friday 8:00 a.m. – 6:00 p.m.
---
The fields marked with an asterisk (*) are mandatory.