Lidex – your technical support partner
on-site, hybrid and online events
Sign language interpretation at a conference
Invite deaf and hard of hearing people to your events
If you are organising an event – on-site, hybrid or online, intended for a wide audience – consider providing sign language interpretation. In this way, you will also ensure its reception by deaf people.
There are about half a million deaf people living in Poland. Be open to their needs by providing them with sign language communication. Give them easy access to your messages, trainings, ideas, your offer, and the knowledge you propagate.
Use the following tools for non-verbal communication with deaf and hard of hearing people:
interpretation provided by Polish Sign Language (PJM) interpreters who also know the Sign Language System (SJM)
interpretation provided by interpreters of other European sign languages
videos with recorded sign language interpreting
conference webcasting with sign language interpreting
video versions of different documents (e.g. patient leaflets, educational materials) translated into sign language

The right of deaf people to be provided with sign interpretation
The Act on sign language and other communication aids (Journal of Laws 2011 No. 209, item 1243) came into force on 1 April 2012. Under the Act, any deaf or hard of hearing person has the right to have a sign language interpreter.
Helping hard of hearing people to communicate is the duty of public administration bodies, healthcare institutions, Police units and other institutions listed in the Act. They should ensure that eligible persons can exercise their right to freely use the selected form of communication.
Order services of sign language interpreters at Lidex
Take advantage of Lidex's many years of experience in sign language interpretation:
during conference events – on-site and hybrid ones
also in parallel with interpreting to European and non-European languages
with content recording and video editing
Sign interpretation will enable deaf and hard of hearing people to have equal access to the information you provide during conferences, presentations, trainings, etc. organised by you.
Making your event available to deaf people is a natural form of equalising opportunities and an example of action for sustainable development, as well as an opportunity to expand your audience.
Lidex undertakes sustainable development initiatives. As part of these initiatives, we promote sign language interpretation services. We encourage you to take advantage of our knowledge of various forms of non-verbal communication. At Lidex, we will also help you in making your events and messages available to blind and visually impaired people – we provide for them:

If you need information or consultation related to ordering a sign language interpretation – feel free to contact us:

or use the contact form below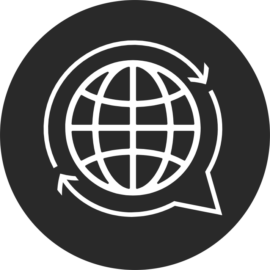 Translation and interpreting services Warsaw
tlumaczenia@lidex.pl

(22) 512-47-30
Monday – Friday 8:00 a.m. – 6:00 p.m.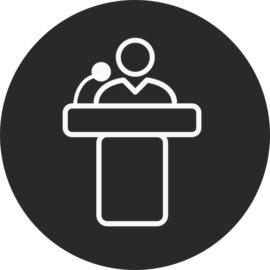 Conferences Warsaw
konferencje@lidex.pl

(22) 512-47-20
Monday – Friday 8:00 a.m. – 6:00 p.m.
---
The fields marked with an asterisk (*) are mandatory.