Lidex – quick and reliable
Your translation and interpreting services provider
Sworn translation and interpreting
What is sworn (certified) translation?
Sworn (or certified) translation is a service regulated by law, provided by a sworn translator entered in the list of translators maintained by the Ministry of Justice. The principles of performing certified translation are laid down in the Regulation of the Minister of Justice. In accordance with these principles, a page of sworn translation is 1,125 characters with spaces, and each started page of translation is charged as a full page.
The customer receives a hard copy of the translated document with a stamp, date, and signature of the sworn translator. The translator must also describe all the components of the original document, such as stamps and seals, images, signatures, etc.
Instead of a conventional sworn translation in paper form, you can order a translation certified with a qualified electronic signature (QES).
Translation certified with qualified electronic signature (QES) – done and delivered online
This is a secure, time-saving and cost-efficient solution used by many business, corporate and individual customers.
Unlike sworn translation in paper form certified by a translator's stamp, this format does not require printing and is valid only in electronic version.
The qualified electronic signature has been introduced and allowed by the Act on the profession of sworn translator (Journal of Laws of 2017, item 1505). Article 18(1a) of the Act states: "A sworn translator may, by qualified electronic signature, certify a translation or a copy of a document in electronic form."
You do not have to wait for the delivery of the physical document and waste time and money on delivering the document to a sworn translator/translation agency. You will deliver the text to be translated and you will receive the certified translation back in an electronic version.
When do you need sworn translation?
Documents in foreign languages to be submitted to banks, government agencies or courts must be translated and certified by a sworn translator. Such translator must be familiar with specialist vocabulary and legal procedures. The translator is also fully responsible, under criminal law, for the performed translation.
In the case of translations of medical records needed for the continuation of treatment in foreign facilities, certification by a sworn translator is also required and can only be provided by specialists with excellent knowledge of medical subjects and procedures. Certification is usually required also for translation of such documents as resumes, birth/marriage/death certificates, diplomas of professional competency, as well as purchase invoices submitted to foreign offices, etc.
When do you need sworn interpreting?
When interpreting takes place before an authority such as police, court, prosecutor, lawyer or notary public, and the interpreted statements have a legal effect (certification of a notarial deed, conclusion of an agreement, giving testimony, etc.).
Certified translations provided by Lidex
For our corporate and institutional customers, we carry out extensive, narrowly specialised translation projects that must be certified by sworn translators. These projects are usually projects of particular importance, carried out under time pressure. We are not afraid of such challenges – customers know that they can count on us also in such situations.
We work with sworn translators of various languages and specialties from throughout Poland. That is why we will be happy to advise you on the best solution and provide the necessary sworn translation – conventional or certified with QES. We will also provide you with a sworn interpreter, if the situation requires it.

Check our competences, use our knowledge and experience in sworn translations. Feel free to contact us:
or use the contact form below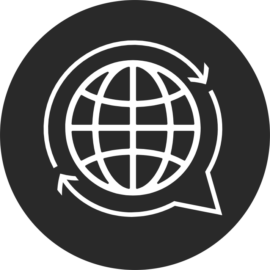 Translation and interpreting services Warsaw
tlumaczenia@lidex.pl

(22) 512-47-30
Monday – Friday 8:00 a.m. – 6:00 p.m.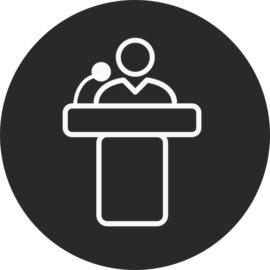 Conferences Warsaw
konferencje@lidex.pl

(22) 512-47-20
Monday – Friday 8:00 a.m. – 6:00 p.m.
---
The fields marked with an asterisk (*) are mandatory.