Lidex – quick and reliable
Your translation and interpreting services provider
Translation and interpreting services in the field of law and insurance
Lidex – your legal and insurance translation agency
If you are reading this text, you are probably looking for a company – a translation agency, which you intend to entrust with the provision of translation and/or interpreting services for the insurance and/or legal sector. Maybe you already have extensive experience in cooperating with such agencies, or maybe you are just thinking about establishing it. When choosing a provider, it is worth paying attention not only to the prices of basic services – translation and/or interpretation.
The translation agency you choose must prove that it cooperates with experienced, professional translators specialising in translations for the insurance and/or legal sector, as well as other sectors. It must prove its experience in such translations, as well as the competence of the Customer Service Department team in the optimal selection of translators for the specificity of your translations. Only a translation agency that specialises in translation and interpretation services in the field of law and insurance can guarantee that it will select for your projects experienced translators and interpreters, who will use consistent, required terminology.
We believe that it is us who will meet your expectations and show the required experience, because:
Lidex is the largest Polish translation agency, present on the market since 1989. We provide translation and interpreting services in the area of 12 industries and in over 70 languages.
Our experience in translating materials in the field of law and insurance
We translate on a regular basis:
legislation
directives
agreements, including NDAs
personal data sub-processing agreements
GDPR-related documents
minutes
tender documentation
corporate documents
requests for payment
audit documentation
standards and certificates
declarations of conformity
court judgements and rulings
pleading documents
expert opinions
reports
official journals
resolutions
secondary legislation
insurance contracts
assignments, certificates and policies
claim forms
insurance general terms and conditions
patent applications
documents requiring authentication by a sworn translator
We also provide conference and simultaneous interpreters (working on-site or remotely – online), specialising in interpretation in the field of law and insurance during:
conferences for representatives of judicial authorities
conferences on the case law of European courts and tribunals
legal conferences
insurance conferences
judicial proceedings
signing agreements
negotiations and mediation
visits of foreign government officials
parliamentary meetings
conferences summarising the results of insurance companies
meetings devoted to the subject of insurance claims adjustment
sales conferences of insurance companies
management board meetings
working meetings
press conferences
seminars, training courses, workshops
teleconferences and videoconferences
hybrid events
online events
Lidex's ambition is to meet all the translation needs of our Customers. Starting from specialised translation and interpretation, certified translations, sign language interpretation, film translations, to additional graphics services, technical support necessary for simultaneous or online interpreting, which you will probably need in the course of communication to establish and/or maintain international cooperation.
We guarantee the highest quality of translation and interpreting services in the field of law and insurance as well as the security of data transmission, processing and storage, which is confirmed by our certificates:
ISO 9001 Quality Management System – since 2001
ISO 17100 Translation Process Management System – since 2012
ISO 27001 Information Security Management System – since 2013
ISO 18587 Machine Translation Postediting Management System – since 2019
ISO 27701 Privacy Information Management System – since 2023
We are definitely distinguished on the market by a very wide group of translators and interpreters, thanks to whom we can simultaneously carry out numerous, complex projects. Lidex is a translation agency with offices in Gdynia, Katowice and Warsaw, but regardless of the location of our offices, we provide translation and interpreting services across Poland and abroad.
We also provide technical support for international conferences – not only in the field of law and insurance – on-site, hybrid or online.
If you are looking for a reliable translation provider, check the quality of our translation and interpreting services for the law and insurance sectors. We will provide you with specialist services to and from all useful languages – also in other domains.
We are looking forward to working with you: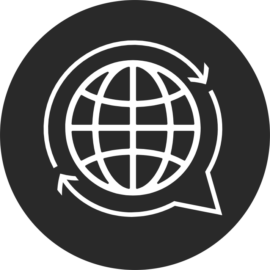 Translation and interpreting services Warsaw
tlumaczenia@lidex.pl

(22) 512-47-30
Monday – Friday 8:00 a.m. – 6:00 p.m.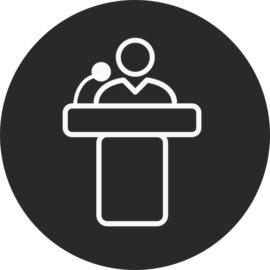 Conferences Warsaw
konferencje@lidex.pl

(22) 512-47-20
Monday – Friday 8:00 a.m. – 6:00 p.m.
---
The fields marked with an asterisk (*) are mandatory.