Lidex – your technical support partner
on-site, hybrid and online events
Conference technical support
When you expect more
Do you organise company meetings, trainings, international conferences – in on-site, hybrid or online form? You probably know from experience that at the stage of preparation and implementation of the event itself, attention to every detail is needed.
Because the most important thing is your brand and good opinions of the participants of this event, which will stay in their memory and in their post-event accounts.
To handle such events, it is worth engaging experienced and professional companies that provide equipment rental and technical support. Companies with their own base and modern technical resources. And above all, an experienced team of professionals: sound and image engineers, internet streamers, online event support.
Lidex is such a company. Operating on the conference market for over three decades, we meet the needs of the most demanding customers, both business and institutional ones. By entrusting us with technical (and language) services for events organised by you:
you will get a guarantee of renting reliable and modern equipment – as part of our ISO certificate, we regularly service our own equipment base
you will experience the comfort of working with a Customer-Friendly Company that will take care of your problems and dilemmas and provide all the help and commitment of the Customer Service team and the technical team at the preparation stage and during the conference itself
you will gain a trusted partner who, based on their extensive knowledge and practice, will select the optimal set of the necessary equipment
when working with us, you don't have to be an expert – we will advise you on specific technical solutions
you will hear interpretation performed by the best simultaneous or conference interpreters, precisely selected by Lidex to match the nature of your event
you will take advantage of the possibility of quick implementation of your unusual ideas by other Lidex departments thanks to our comprehensiveness (interpreting, translation, conference and online services).
Get to know the quality of our work, the strength of our commitment, knowledge of various situations, as well as experience in integrating various technical solutions. Find out why it is worth organising on-site, hybrid or online events with Lidex.

Ask for a business cooperation offer, make an appointment:

or use the contact form below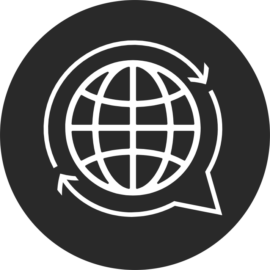 Translation and interpreting services Warsaw
tlumaczenia@lidex.pl

(22) 512-47-30
Monday – Friday 8:00 a.m. – 6:00 p.m.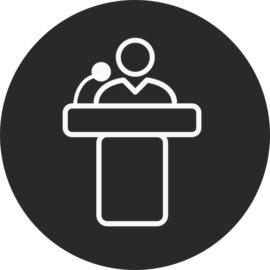 Conferences Warsaw
konferencje@lidex.pl

(22) 512-47-20
Monday – Friday 8:00 a.m. – 6:00 p.m.
---
The fields marked with an asterisk (*) are mandatory.