Lidex – quick and reliable
Your translation and interpreting services provider
Consistent terminology – industry-specific and for individual Customers
Choosing a permanent, professional translation service provider brings a number of benefits to the Customer. One of them is ensuring consistent industry-specific terminology in each translation project carried out for them. Professional translation companies develop their own industry glossaries on an ongoing basis, which are used by translators carrying out orders in a given field. The observance of terminology preferred by the Customer's organisation is equally important. Individual term bases, created for a specific Customer, are to serve this purpose.
Therefore, when choosing a translation service provider, it is worth considering not only the price lists of the translations themselves, but also the added values offered by the providers as part of permanent cooperation.
At Lidex, apart from building glossaries, we provide our Customers with individual account managers, use of the functionality of the Customer Portal and many other benefits.
Individual term bases for Lidex's Customers
We are proud to have a wide portfolio of regular Customers who rely on our translation services. In order to provide them with excellent translation service, we compile customised term bases for each of them. We consult these terms with our Customers and seek for their approval of our suggestions. This additional work pays off with the consistency of translations carried out by Lidex, as well as the satisfaction of Customers who have chosen Lidex as their permanent supplier of translation services.
Specialty glossaries at Lidex
What is the recipe for high subject-matter quality of these translations? Of course, the most important thing is the optimal selection of the translator to match the specificity and subject matter of the translated text. And that's not all! We are involved in the ongoing creation and expansion of industry glossaries that our translators use in the translation process.
Why choose Lidex as your permanent translation provider?
Building customised glossaries for different Customers and domains is a complex and multi-staged process which forms a part of our know how. We have been applying and improving it for years. The ability to use relevant glossaries is fundamental for the excellence in translation.
At Lidex, the translation process is carried out by an experienced team of professionals: project and account managers, translators, proofreaders, editors, post-editors and graphic designers.
The highest quality and security of the translation process is guaranteed by the unique quintet of ISO Certificates we hold: 9001, 17100, 27001, 18587, 27701. We provide a full spectrum of specialised translations from as many as 12 industries, from technology and industry through medicine and pharmacy, law, banking, to culture, art and science. Our competitive advantage is a huge team of translators specialising in the translation in a given field or fields. It is also an extensive database of industry terminology and the ability to efficiently build databases of individual terminology for a given Customer.
We are looking forward to doing business with you. We offer our experience and know how to build, develop and update term bases for your department and company. Check out the quality of our translations. Contact us:
or use the contact form below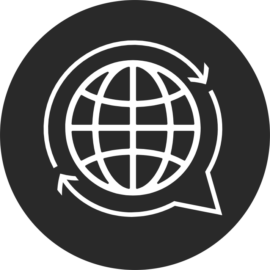 Translation and interpreting services Warsaw
tlumaczenia@lidex.pl

(22) 512-47-30
Monday – Friday 8:00 a.m. – 6:00 p.m.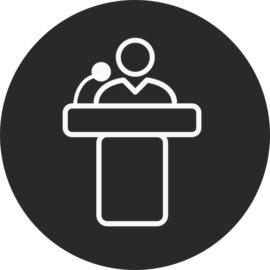 Conferences Warsaw
konferencje@lidex.pl

(22) 512-47-20
Monday – Friday 8:00 a.m. – 6:00 p.m.
---
The fields marked with an asterisk (*) are mandatory.