Lidex – quick and reliable
Your translation and interpreting services provider
Proofreading/Editing of Translations
Does a good translation require proofreading or editing?
Every person, even the most experienced writer or translator may not notice things that require modification to improve the final quality of the material. An independent perspective from another person is always invaluable. That is why proofreading and editing are integral parts of each publishing process. They are also necessary if the translated copy is to be made public or distributed to a wide audience (in print or online media, on a website).
Translation editing or proofreading?
Proofreading
Proofreading is usually done by a native speaker – a person who speaks the target language as his or her first tongue. Proofreaders check the translation for spelling, grammar or punctuation errors.
Editing
Editors check the translation for possible mistranslations and style flaws. They can amend grammar, malapropism, style, syntax and logical errors or mistakes in translation. If necessary, they can rephrase sentences to improve the flow of the text. Editors check also the correct use of the terminology as well as dates, spelling of names, formulas and quotes.
Why are Lidex translations of the highest quality?
Lidex is not just a contractor for your translations. Customer care and advice is our primary role. We assign a dedicated account manager to each customer who manages their projects with consideration of the customer's specific needs and expectations. Our Clients emphasise the extraordinary quality of service they experience at Lidex. Read the opinions of our Clients!
We will suggest the most suitable option for the copy you want to translate, including additional proofreading or editing.
The quality of translation, good style and graphic layout identical with the source material are your showcase. We will take every effort to make it perfect, and to ensure that the final material gets positive feedback from the recipients of the texts translated for you. When the purpose of the translation requires it, we will check the correctness of the texts for publication or wide distribution.
Still not our customer? We will be pleased to understand your needs, industry and expectations. We are looking forward to building a sustainable business relationship and being your consultant in both translation and interpretation projects. Feel free to contact us:
or use the contact form below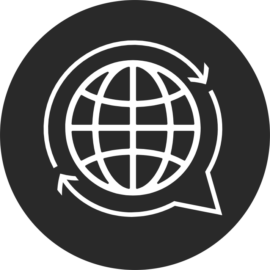 Translation and interpreting services Warsaw
tlumaczenia@lidex.pl

(22) 512-47-30
Monday – Friday 8:00 a.m. – 6:00 p.m.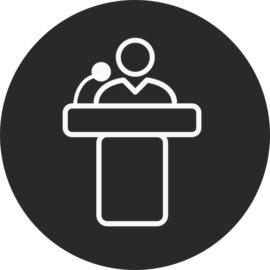 Conferences Warsaw
konferencje@lidex.pl

(22) 512-47-20
Monday – Friday 8:00 a.m. – 6:00 p.m.
---
The fields marked with an asterisk (*) are mandatory.