Lidex – a leader
there can be only one leader in the translation and interpretation market in Poland
Excellence in quality and customer service
Lidex = 5 ISO certificates
We have a master's quintet of ISO certificates: 9001, 17100, 18587, 27100, 27701
They are the evidence for our Customers that we provide top quality translation services. These certificates confirm the highest quality of services: translation and interpreting, technical support for conferences, as well as language localisation, graphics, film and online services.
We have strived for quality for over 30 years, introducing constant improvements to our service performance and Customer service processes:
Our Company runs a proprietary programme for the selection of translators and the monitoring of the quality of their work
The Service Quality Department continues to supervise the quality of the translation services provided
We work exclusively with the very best among the specialised translator community
We use tools that ensure a high quality of both the content and the layout of our translation (CAT and DTP tools)
We perform ongoing Customer satisfaction surveys and use the feedback to implement innovations and new convenient solutions
We carry out training courses and workshops for our employees, which helps us to meet the growing expectations of our Customers in terms of quality

The quality of LIDEX services is confirmed by certificates and awards:
We have not only ISO quality certificates. We have received the Customer's Golden Laurel and the Grand Prix three times, and we have also won the title of "Customer-Friendly Company" three times. We participate in programmes aimed at the identification of those companies which offer products/services and customer care of the highest quality. The verification procedures carried out by external auditors make it possible to our Customers to be certain that they cooperate with a Company which offers superior services and customer care.

Lidex – Leader in the WBJ (Warsaw Business Journal) ranking of translation companies
The Warsaw Business Journal has maintained a ranking of translation companies since 2003. We are very proud of the fact that ever since the first edition, we have consistently been ranked first among all Polish translation companies, which proves that we are the most frequently chosen Polish translation company.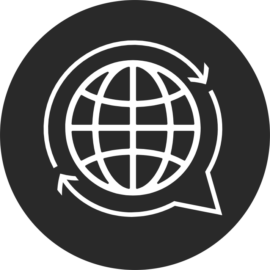 Translation and interpreting services Warsaw
tlumaczenia@lidex.pl

(22) 512-47-30
Monday – Friday 8:00 a.m. – 6:00 p.m.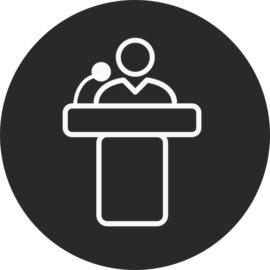 Conferences Warsaw
konferencje@lidex.pl

(22) 512-47-20
Monday – Friday 8:00 a.m. – 6:00 p.m.
---
The fields marked with an asterisk (*) are mandatory.