Lidex – a leader
there can be only one leader in the translation and interpretation market in Poland
Lidex – providing translation services to the very best since 1989
The Lidex Translation Centre ensures authentic quality as well as security of services and customer service.
We confirm this quality and security by maintaining a unique set of
5 ISO Certificates:
ISO 9001 Quality Management System – since 2001
ISO 17100 Translation Process Management System – since 2012
ISO 27001 Information Security Management System – since 2013
ISO 18587 Machine Translation Postediting Management System – since 2019
ISO 27701 Privacy Information Management System – since 2023
The Lidex Translation Centre – over 30 years of experience in translation and interpreting services, adaptations, language transcreations:
specialised translations: 12 domains, over 70 languages (with the use of CAT tools)
selection of translators is optimised to match the subject and assignment specificity
comprehensive translation, interpreting, conference, hybrid and online services
and:
express translation of large documents (all file formats)
DTP – print-ready translations
certified translation – also online
personalised customer service – Customer Portal online platform
attractive terms and conditions for regular Customers
instant quotation, flexibility and availability of the Customer Service team
Reliability
We can handle the most complex and unusual assignments; whether they are a large-sized, multilingual translation, or a project implemented on your own platform, a translation which involves a work of literature or requires an adaptation to the cultural needs of its end user – we will complete the assignment, no matter how short the deadline.
Security
In order to allow our Customers to feel secure at all times, we have created a unique, comprehensive database system which involves both IT and procedural measures and guarantees the authentic security of communication and information provided to us, at every single stage of the translation process. This system is subject to cyclical audits as part of Lidex's 5 ISO Certificates. We also have very positive experience with our client audits conducted by international corporations.
Additional benefits from cooperation
Lidex Customers can take advantage of the Lidex Customer Portal, long, flexible working hours of the Customer Service team as well as the services of a dedicated customer relationship manager whose cooperation with the Customer is made even more efficient thanks to our proprietary database system. As a result, working with Lidex and the performance of translation services is efficient, secure, and meets the Customer's expectations. The Lidex Translation Centre is the optimal choice.
What are the benefits of becoming a Customer of the Lidex Translation Centre?
Lidex guarantees its clients a combination of over 30 years of experience in the field of translation with the use of innovative tools and proprietary solutions (own R&D department). And above all, the highest quality of services and customer service, confirmed by 5 ISO Certificates, awards, numerous references and excellent opinions of satisfied Customers.
Lidex is the only company in the translation market that offers such comprehensive range of services. Our services are available nationwide. Do you need a reliable translation service provider? Contact us:

or use the contact form below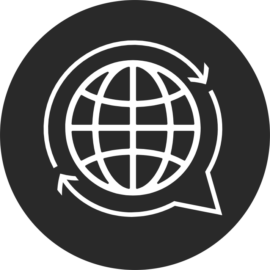 Translation and interpreting services Warsaw
tlumaczenia@lidex.pl

(22) 512-47-30
Monday – Friday 8:00 a.m. – 6:00 p.m.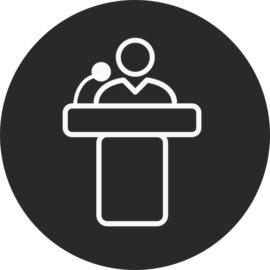 Conferences Warsaw
konferencje@lidex.pl

(22) 512-47-20
Monday – Friday 8:00 a.m. – 6:00 p.m.
---
The fields marked with an asterisk (*) are mandatory.