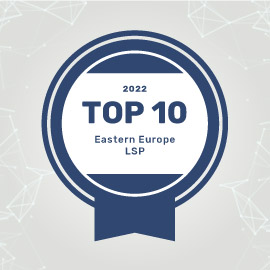 The latest ranking of Central and Eastern European translation companies has just been published by CSA Research.

We are pleased to announce that we have entered the TOP 10 of this ranking, taking the 8th position.
Those who are interested in numerology know that 8 is a symbol of success. This inverted infinity sign is also synonymous with balance, and in Chinese culture, the number 8 means good fortune. We like this 8 very much!

This high position is the result of the trust of our customers, the excellent work of our translators and colleagues, and the wonderful Lidex Employee Team. Thank you all very much for this success. We will do our best to maintain our position in the TOP 10 of the CSA ranking in the coming years.